Based on the Ada Lovelace GPU architecture, NVIDIA's upcoming GeForce RTX 4090 and GeForce RTX 4070 graphics cards have been further detailed by Kopite7kimi in his latest tweet. Compared to the current Ampere variants, these graphics cards will be packed with some seriously insane specs and performance.
In his tweet, Kopite7kimi concentrates on two NVIDIA 'Ada Lovelace' GPUs, the GeForce RTX 4090 and the GeForce RTX 4070. The leaker has already exposed the alleged specs of other cards such as the RTX 4090 Ti and the RTX 4080 but it looks like he could explore further information about the two cards mentioned above. The primary difference is that the GeForce RTX 4090 will utilize an optimized AD102 GPU core while the RTX 4070 will utilize an optimized AD104 GPU core.
NVIDIA Ada Lovelace 'GeForce RTX 40' GPU Configurations
| GPU NAME | GPCS / TPCS | SMS PER TPC / TOTAL | CUDA CORES | L2 CACHE | MEMORY BUS |
| --- | --- | --- | --- | --- | --- |
| AD102 | 12 / 6 | 2 / 144 | 18432 | 96 MB | 384-bit |
| AD103 | 7 / 6 | 2 / 84 | 10752 | 64 MB | 256-bit |
| AD104 | 5 / 6 | 2 / 60 | 7680 | 48 MB | 192-bit |
| AD106 | 3 / 6 | 2 / 36 | 4608 | 32 MB | 128-bit |
| AD107 | 3 / 4 | 2 / 24 | 3072 | 32 MB | 128-bit |
Table source: wccftech.com
NVIDIA GeForce RTX 4090 / AD102 GPU But Optimized
Based on the rumor the NVIDIA GeForce RTX 4090 will also pack the exact AD102 GPU as the 'GeForce RTX 4090Ti' though in a cut-down configuration. The AD102 GPU will make use of 144 SMs, which is a 71% boost over the current GA102 GPU, and accommodate a massive 18,432 CUDA core count. The Ada Lovelace GPUs will also feature increased L2 cache sizes in addition to the SM counts. Starting with the AD102 GPU, the flagship would be equipped with up to 96 MB of L2 cache, an insane 16x boost over the 6 MB L2 cache featured on GA102.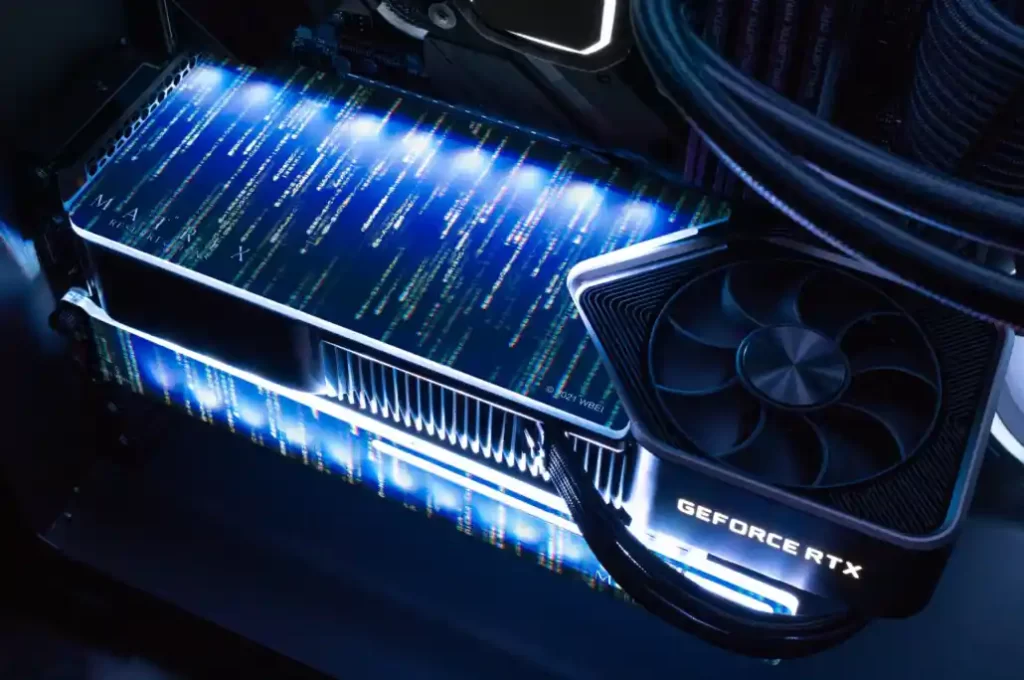 The graphics card will additionally be packed with 24 GB of GDDR6X with a memory clock speed of 21 Gbps across a 384-bit bus interface and delivering over 1.0 TB/s bandwidth. The reference model of NVIDIA RTX 4090 will have a TBP of 600W and the partner's custom cards will consume more power than 600W.
As we saw with the GeForce RTX 3090 Ti, there are specific models that go beyond the 450W TBP (reference card) and up to 516W (custom card). The same case is going to happen with Ada Lovelace-based cards. And while this will need lots of cooling, it looks like AIBs are well prepared. We are probably going to see the use of more hybrid-styled GPU coolers rather than traditional triple to dual fan-style air-coolers once we go beyond the 600W TBP limit. This is a huge boost of 33% in TBP over the RTX 3090 Ti.
NVIDIA GeForce RTX 4070 / AD104 at 300W
There are the NVIDIA GeForce RTX 4070 class GPUs which will be packed with the AD104 GPUs. The AD104 GPUs will feature 60 SM units with a total of 7680 CUDA cores & 48 MB of L2 cache. The Geforce RTX 4070 series in detail will feature 12 GB of GDDR6 memory operating across a 192-bit bus interface and has a TGP of 300W. Supposing that these are GDDR6 chips, we are probably going to get 16-18 Gbps speeds which should deliver a bandwidth of around 400 GB/s. This card is said to feature the PG141-SKU341 PCB.
Now regarding the 300W TDP, the GeForce RTX 3070 Ti already features a reference TDP of 290W. We can see a minor 10W gain in TDP but at the same time, the RTX 3080 Ti-class graphics card is rated at 350W and the performance of RTX 4070 is said to be on par with an RTX 3080 Ti-class graphics card. The 12 GB memory also sounds very attractive since it's the exact amount featured on the RTX 3080 Ti. It will all rely on the pricing of this GPU as the 70 class cards is one of the most popular amongst the high-end graphics card and for users to get 3080-Ti class performance (which costs $1199 US right now) at around $500-$600 would be a massive upgrade.
The NVIDIA Ada Lovelace GPU family is anticipated to bring a generational leap just like Maxwell to Pascal. It is anticipated to launch in the second half of the year 2022 but wishes supply and pricing to be equivalent to existing cards.
NVIDIA GeForce RTX 40 Series Graphics Card Lineup (Rumored):
| GRAPHICS CARD | GPU | PCB VARIANT | SM UNITS / CORES | MEMORY / BUS | MEMORY CLOCK / BANDWIDTH | TGP | POWER CONNECTORS |
| --- | --- | --- | --- | --- | --- | --- | --- |
| NVIDIA GeForce RTX 4090 Ti | AD102-350? | TBD | 144 / 18432? | 48 GB / 384-bit | 24 Gbps / 1.15 TB/s | ~900W | 2x 16-pin |
| NVIDIA GeForce RTX 4090 | AD102-300? | PG137/139 SKU330 | >144 / 18432? | 24 GB / 384-bit | 21 Gbps / 1.00 TB/s | ~600W | 1x 16-pin |
| NVIDIA GeForce RTX 4080 | AD103-300? | TBD | >84 / 10752? | 16 GB / 256-bit | 21 Gbps / 672 GB/s | ~350W | 1x 16-pin |
| NVIDIA GeForce RTX 4070 | AD104-400? | PG141-310 SKU341 | >60 / 7680 | 12 GB / 192-bit | 18 Gbps / 432 GB/s | ~300W | 1x 16-pin |
News Source: wccftech.com
Check out more: